PETITION: Park Slope Food Coop, Stop Targeting Israel's Products & Supporters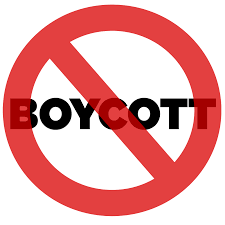 The Park Slope Food Coop, located in the Park Slope section of Brooklyn, New York, was founded in 1973 to make healthy, affordable food available to everyone who wanted it. According to the Coop's website, most of its more than 16,500 members work once every four weeks in exchange for a 20-40% savings on groceries. Only members may shop at the Coop and membership is open to everyone. Every member shares ownership of the Coop, has a voice in the decision-making process, and can participate in discussing and planning the Coop's future.
But last April, the Coop suspended four elderly long-time members after they strongly and vocally opposed an anti-Semitic and racist anti-Israel presentation at a Coop meeting. The presentation's aim was to get the Coop to boycott the products of an Israeli company called SodaStream.
The Coop had already overwhelmingly rejected a boycott of Israeli products in a 2012 vote. But supporters of the anti-Israel boycott, divestment, and sanctions (BDS) movement were persistent about entangling the Coop in the very complicated Arab-Israeli conflict, instead of keeping the Coop's focus on providing healthy, affordable food to its members.
Singling out and boycotting Israel – the one Jewish state in the world and the only thriving democracy in the Middle East – flies in the face of the Coop's own Mission Statement. The Statement expresses the Coop's commitment to oppose discrimination in any form, and to make the Coop a welcoming and accessible place for everyone – including those who support Israel.
In addition to the immorality of singling out Israel for harm, a Coop decision to boycott Israeli products could subject the Coop to liability under New York State law, which prohibits boycotts based on national origin. It would also violate the spirit of a recently issued Executive Order by Governor Andrew Cuomo, prohibiting state agencies from engaging in any investment activity that would further the BDS campaign in New York State.
The Coop should not be marginalizing and punishing any member who rejects a racist boycott of Israeli products. The Coop should stick to its mission to make healthy and affordable food available to everyone who wants it.
Please sign this petition and join us in urging the Coop to:
(1) Immediately reinstate the four suspended Coop members; and
(2) Stop singling out the Jewish State of Israel and targeting Israeli products for a boycott.